Mattress 1st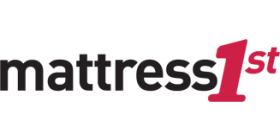 Shop Mattress 1st at Godwin's Furniture & Mattress
Mattress 1st products are designed to enhance the quality of your sleep and your life. Our innovative mattress components allow you to get your best possible rest for a lot less than other brands.
Your health and well being are directly tied to your quality of sleep and with Mattress 1st quality doesn't mean costly.
How is your sleep quality? A good mattress is an important factor to sleeping well. With our selection of mattresses, you are sure to find just the right one that will allow you to get a great night's sleep.